No Spoiler Reader Reaction: Brown Girl Dreaming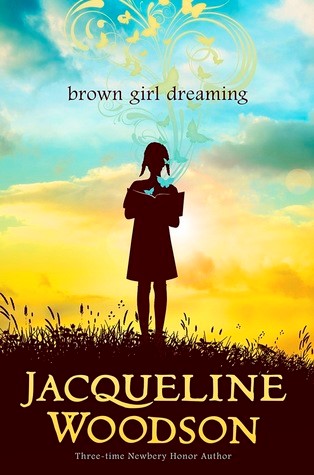 Book/Author: Brown Girl Dreaming by Jacqueline Woodson
Genre/Subject: Memoir/Autobiography in verse
Pages: 336
Stars (1-5 with 5! as the highest recommendation): 5!
Challenging Read: For the most part, no.
What I liked: Brown Girl Dreaming is set during the childhood of Jacqueline Woodson, and the story follows many of the struggles she faced throughout the beginning of her life. What makes this book particularly effective is the perspective through which it is written — in the eyes of a child. The audience is aware of the historical events going on, while Jacqueline, in her "own little world," per say, is not. We also get to see Jacqueline's family and siblings and the importance of each of them throughout her life, which allows the audience to relate and empathize with the main character.
What could have been better: I have no complaints about this book! Many of the literary techniques used in the novel were more implicitly utilized than directly stated in the text, but if you enjoy reading books where you have to analyze a bit more deeply, this is for you.
Recommend: Definitely 
Editor's Note: Please consider submitting a short book review of a school appropriate text for our Books section. Contact Mr. Kennedy at [email protected] for a Google Form to participate.