3 Great Reads – Notebook Reviews
Take a look at these three books! Don't delay – read them today!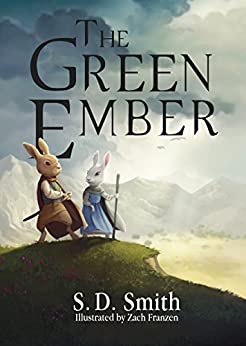 Books being Reviewed: The Green Ember Series
By: S.D. Smith
Genre: Fantasy
Pages: 365
Rabbits with swords. That pretty much sums it up. High-flying, hope bearing, loyal, brave, and backstabbing rabbits all within a thrilling four books. The tales of courage, adventure, and the fight for freedom are meant for all age ranges. The author, S.D. Smith, does an excellent job of painting movie-like scenes, exploring the moment and creating lovable (and despicable) characters. 
The story takes place in the land of Natalia, once in a glorious golden age under the reign of King Jupiter. All was well and rabbit kind  prospered. Until the prey lord Morbin Blackhawk infiltrates the kingdom's peace, tearing down what the rabbits have built, determined to end King Jupiter's line. Years pass and the young siblings Heather and Picket are oblivious to what their world used to be, until a storm of strangers, action, and questions uproot them from what they have always known. 
As they are thrust into the middle of history, they wonder: can they bear the flame of rabbit kind like the legends and heroes they've only heard of in stories? With passion, incredible feats, and warm friendships, they carve their own story into time. Starkly beautiful scenes weave together tales that are unforgettable. 
S.D. Smith has dedicated his life to telling "new stories with an old soul," or tales in which the young and old can see themselves as part of the story,  sparking the imagination. He is an excellent author and storyteller with a passion for read-out loud books. The Green Ember Series is available on Audible and was for a while the number one bestselling audio book in the world.
In total there are four main books, three short prequel stories and a three book companion series. The consistency in the quality of the writing and plots remains high in all the books, but each offers a different perspective on the overarching story. The companion series requires prior knowledge, but the main and prequel series you can read without total context. 
In the end, The Green Ember Series is an must read – a story meant to last for many ages to come.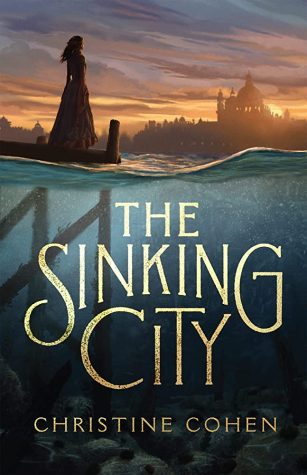 Book/Author: The Sinking City by Christine Cohen (See: The Winter King)
Genre: Fiction
Pages: 160
Stars: 5 out of 5
Challenging Read:  It is well written, but not challenging. The description and dialogue are evenly balanced. 
What I liked: It has a good plot that is not predictable and weaves together historical elements of Italy in a mystical, magical setting. I also liked that the setting and characters were well developed throughout the story. The story focuses on the main character Liona as she goes into hiding, escaping the fate that betrayed her. With a riveting story line, with twists, danger, and excitement she shakes the city's foundation and with it, her own. 
What could have been better: I really cannot think of anything!
Recommend: Yep!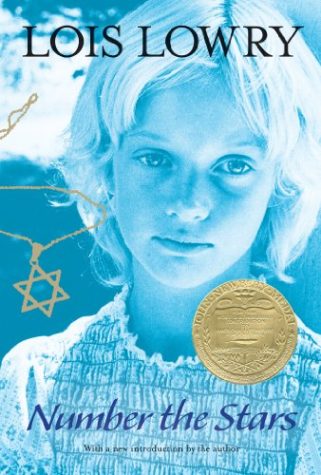 Book/Author: Number the Stars by Lois Lowry
Genre: Historical Fiction
Pages: 160
Stars: 5 out of 5
Challenging Read:  This novella is a quick and easy read, but a powerful one. The words are not challenging, and the author writes smoothly with a consistent narrative that brings the story alive. Taking place during the WWll when Germany begins relocating its Jewish citizens to  horrible prison camps, the story tells of Annemarie's choice to put others' safety before her own is inspiring. The book is technically for younger children, but one day I just picked it up, sat down, and was captivated by the simple truths. 
What I liked: That it was less graphic compared to other Holocaust stories, but still clearly shows the bravery of those that silently defied evil through a engaging tale. This novella is a effective way to learn about the holocaust, narrowing down a global event through a young girl's eyes. 
What could have been better: Nothing. Only that it should be a longer book, expanding on the stories of the main character Annemarie after she helps Helen and the story of Helen and her family once they go overseas. 
Recommend: Yes!