A Guide to Sustainable Shopping
As a generation, let's face it, we have the world on our shoulders. Climate change, political and social injustice, and widespread poverty – just to name a few, all seem quite daunting. So, let's start small. Open your closet – the only qualifications for items in your closet are what? Style, affordability, and fit? Consider adding other criteria: Is the item ethical and sustainable? 
The choices we make as consumers, and the habits we start to ingrain in society can have a sweeping impact. During a time when image, and therefore, clothing, has great importance, it is important to include a sense of morality and standards when deciding what deserves our money and attention. 
I'm sure many have heard about the devastating impacts of fast fashion. Our environment is being adversely affected due to fashion's high levels of carbon emissions, and so too are our fellow citizens of the Earth due to the exploitation of workers. Sadly, this is not always enough to convince people to stop the damage, to rally for our Earth and our people. But, if you're reading this, if you are interested in helping the cause, or perhaps upgrading your closet, here are some helpful tips for sustainable shopping:
Thrift!:

A great alternative to investing in high-priced sustainable items is visiting your local thrift store. Not only are they incredibly accessible in the area, but there is a new online market for used clothing items. If you are looking to switch up your style or buy something out of your comfort zone with little economic consequence, this is a great option. Buying from a secondhand store ensures that instead of ending up in a landfill a used item will find a home, and the price is often low. Be careful of overbuying. 
Slow Down Buying:

One of the best ways to combat fast fashion is to fight the urge to buy clothes so often. Those selling fast fashion benefit from changing trends so they create new styles to pressure people into buying often. These are clothes that will quickly go out and end up in landfills. They are usually of cheap quality, are made by employees that get paid very little, and the result is an affordable and trendy piece of clothing. Also, shipping the item far distances in a short time leaves a carbon footprint. The reality, however, is that not everyone can afford to completely avoid indulging in this system. If this is true, the best thing to do is space out purchases online to reduce that footprint: be skillful in your purchases. Look for the longevity of each piece you buy to make sure it will last for as long as you would like, while also looking for the versatility of the pieces, so items can be worn and loved as much as possible. Keeping both of these things in mind also results in a better quality wardrobe. Consider re-purposing neglected pieces of clothing that may have a rip, stain, or are no longer worn. Though it is easier than it seems, if you're not up for the challenge, always donate your gently-used clothes to support others.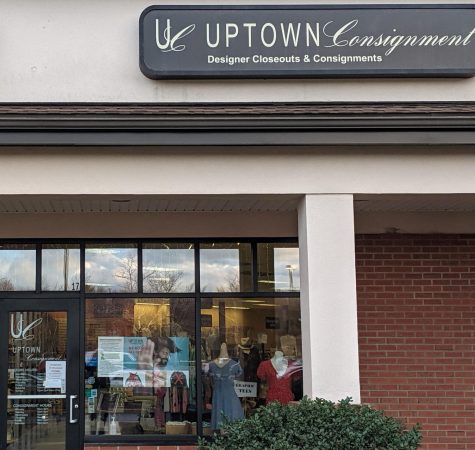 Our Choice Muttered:

As a teen, it is easy to consider the choices we make insignificant, but it is our demographic that contributes about $830 billion a year in retail spending. It is important to stay informed on what you are buying. If you are ready to make a costlier purchase, research the brands you shop. Try to support those who prioritize the well-being of people, animals, and our environment. When looking at a vintage store, be cautious of the fact that there are faux-vintage shops buying fast-fashion and creating "imitation" vintage garments. Vintage and consignment stores that are authentic are often run by owners with specialized knowledge of fashion and sell a curated and higher-quality collection. Also, look to the labels to get an extra piece of information about what you are buying. If there are countries recognizable for questionable labor practices or materials like polyester, nylon, or rayon on the label, then rethink that option. Instead, look for materials like silk, organic cotton, hemp, cashmere, or linen.